Bhavani Devi, Indian sabre fencer has bagged the gold medal in satellite fencing at Turnoi Satellite Fencing Championship held at Reykjavik in Iceland. With the triumph, Bhavani Devi becomes the first Indian to win a gold medal at international fencing event.
Do we know what fencing is? Most of us might now be aware but fencing is actually a sport in which two competitors fight using 'rapier-style' swords and in this case – the sabre sword and points are secured by making contact with their opponents. And matter of fact, fencing is one of the first sport to be played at Olympics. And mastering one of the very uncommon sport in a country like India were sports people have to face a lot of struggle, the journey for Bhavani Devi haven't been easy.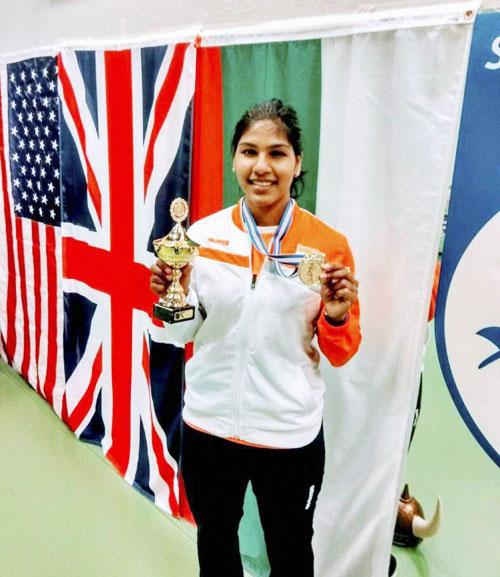 Hailing from all the way from Chennai, Bhavani Devi beat Sarah Jane Hampson of Great Britain 15-13 on points during the Saturday finale of satellite fencing at Reykjavik. The release said Bhavani Devi became the first Indian to win a gold medal in an international fencing event. She had previously won a silver medal in a satellite event. She has topped 26 fencers from 8 countries at the event.
This was the third game at the Turnoi Championship and she had come close to gold previously but hat to settle for silver medal. Thanking her coach from Italy, Nicola Zanetti, Bhavani thinks his training has worked wonders and she will now be working on the next game at Moscow Grand Prix tournament which is to be held from June 2-4. After that, Bhawani will be participating at the Asian Championship from June 15-20. With this victory, Bhawani Devi has not just put India on the world map but has also brought fame to the little-known sport of fencing in India.