Brihanmumbai Municipal Corporation (BMC) has announced that, Mumbai's famed neighbourhood Andheri will soon get an Olympic-standard multi-sport complex which will be spread in 49,000 square metre area – and will be open for all!
A multi-sport facility that meets Olympic standards and will harbour nine major game facilities including cricket, lawn tennis, football, kabaddi, kho-kho, basketball, volleyball and Mallakhamb – it is almost like a sporty dream. The BMC has announced that they will soon build one such multi-sport complex in the post Andheri neighbourhood of Mumbai. The announcement was made by Kishor Kshirsagar, Deputy Municipal Commissioner of BMC Gardens. As per the announcement, the complex will be spread in a wide area of 49,000 square metres and is estimated to cost over Rs 23 Crore.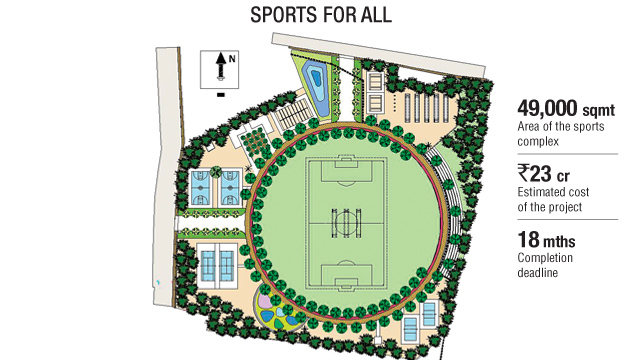 Image Credit: BMC
The high-tech sport facility will also have a dedicated play area for children and a cricket ground as big as the Wankede Stadium. Apart from that, it will boast an open gym and tons of peripheral plantation – with an aim to keep most of the part of complex open. Kshirsagar also said that the contract for building the complex has already been given and is expected to complete within 18 months. Built as per Olympic standards, this complex will be open to all and any citizen will be able to use the sport facility.
The main catch with this project is that despite being built under international standards, the sport complex will not be used for international events. Rather, it will only be used for local events or state-level tournaments – keeping it as an infrastructure that will be dedicated to the citizens of Mumbai and India, rather than making it exclusive for international events. The facility will provide the metropolitan city, a major booster in sport infrastructure and a happy place for all to play in.