Commemorating the death anniversary of the Father of Nation, Mahatma Gandhi's, January 30 is marked as the Martyrs' Day and this year, PM Modi inaugurated the Dandi memorial, also known as the 'National Salt Satyagraha Memorial' in Dandi in Navsari district in Gujarat on Wednesday.
As advised by the High-Level Dandi Memorial Committee (HLDMC), the Dandi Memorial enlivens the 'Spirit of Dandi' March of Mahatma Gandhi against the salt tax imposed by Britishers in 1930. Inaugurated by PM Modi on Mahatma Gandhi's death anniversary and Martyrs' day, the 40-metre tall monument consists of statues of Mahatma Gandhi and 80 of his satyagrahis at a cost of Rs 86 crores. The entire project is endorsed by the Ministry of Culture, Government of India, and backed by IIT Bombay as a Design Coordination Agency.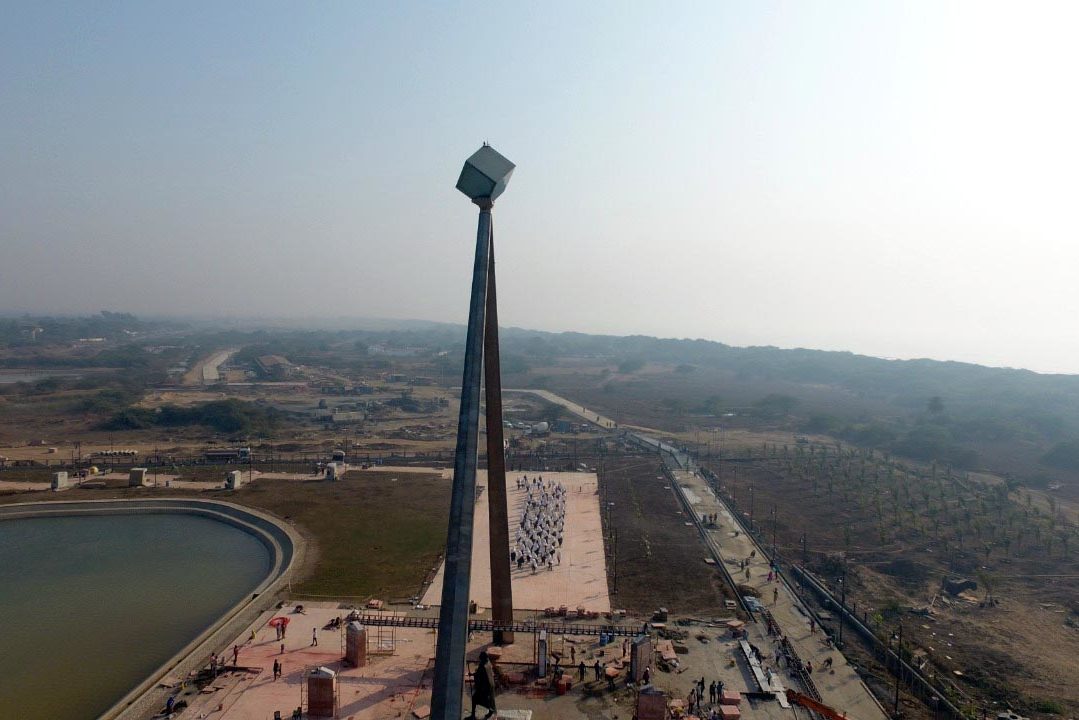 The design of the entire memorial structure, murals, artificial lake, setting solar panels for a clean energy source and all other components are conceptualized by IIT Bombay. The main mural is place inside a pyramid of light, and the containing steel A-frame consists of a glass crystal weighing two and half tonne – placed on the top to signify the salt crystal. A plenitude of people from all walks of life endured earnest enthusiasm, allegiance, and hard work for the conceptual design, coordination, and implementation of the 2005-approved project.
The memorial and the memorial day will keep paying homage to Mahatma Gandhi, the iconic personality who volunteered his life in the name of nation and became a role model to millions as a Satyagrahi, a leader, and a man of virtue and simplicity, who supported the motto of 'non-violence' throughout his life. The epic Dandi March, also known as salt satyagraha was started by Gandhiji from Sabarmati Ashram, accompanied with 80 Satyagrahis, breaking the salt law as a part of the civil disobedience movement – and the monument that glorifies the bravery and the act has finally seen daylight, ready to touch hearts of patriots for ages.