Runways are ultra-glam and almost everything looks good up there. It is just that these runway fashion aren't really adaptable to regular lives of regular people and hence the general perception that runway couture are 'inaccessible fashion trends'. While it is true most of the times, there were quite a handful of accessible fashion trends during the Lakme Fashion Week 2018.
The entire fashion extravaganza during ongoing Lakme Fashion Week 2018 was filled with colourful bangs from some of industry's biggest fashion designers. There were plenty of good ones on Day 1 and two; and day three of the Lakme Fashion Week 2018 was particularly very 'accessible' for common people with its light and fresh spring-summer inspired theme. I know you are here for the accessible fashion trends inspired from the Lakme Fashion Week, but instead of dresses, let's get inspired for those cool hairdos from the premium couture. There were a ton of hairstyles on the spring-summer day which were really chic, fun, fashion-forward and yet, wearable.
Here are few handpicked hairdos that you can try yourself, taken straight from Lakme Fashion Week 2018 runway.
The first one is pretty much perfect for those busy Mondays when you want to keep those strands away from your face, yet don't want to skip making a style statement. Amoh show by Jade featured hairdo with hair down straight with a strong centre parting and low ponytail tied at the nape. The soft natural makeup looks pretty amazing too.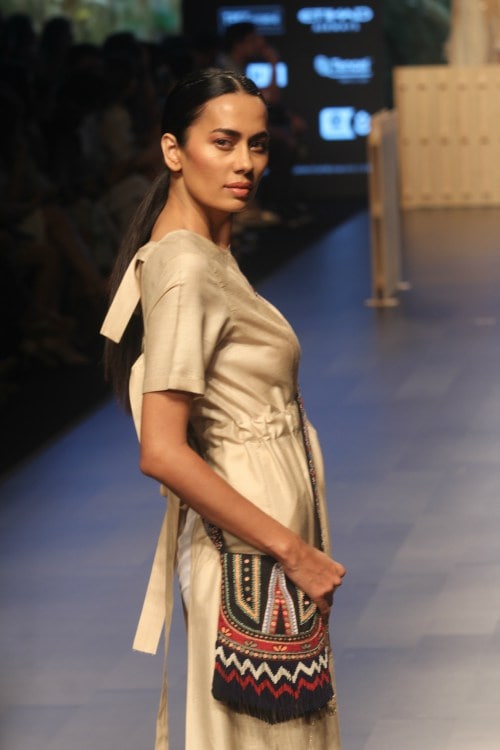 By the mid-week days, you want to be eased out, yet need to keep up with busy schedule, well, here's the one – a half-tied half-down ponytail with soft loose curls. It is comfortable, it looks fun and cheerful, it looks stylish and it can't get any easier.
Now you might say, we have had a lot of sleek already, but you got to check out Hemant Agrawal's hairdo – an interwoven hairstyle with a sleek finish. Totally digging this new style of half-up, half-down hair! What about you?
Bad hair day? Don't hide away, instead get inspired from Shweta Kapur show and wear a low ponytail with a black head wrap. Not only does it require little to no effort, it'll make sure no one knows a thing about those frizzy hair days. Handy, right?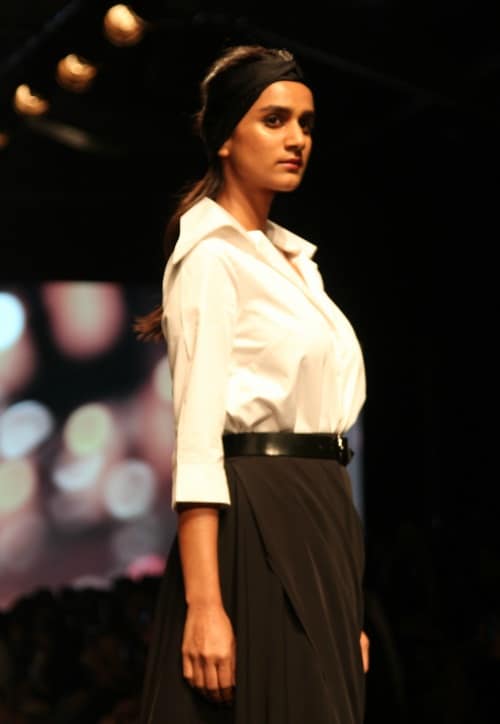 The wedding special hairdo is a must as the wedding season is about to set in. A romantic updo but with flyaways on display and to make it even more gorgeous, the designer added a string of flowers in the updo. Well, this is more of a bridal hairstyle, but you can opt out the floral string and it will make a perfect date night or wedding function hairdo.
I saved the best for last, the showstopper and my personal favourite – Kalki Koechlin's striking hairdo with her hair worn in large shiny curls and a statement-making fringe right down the centre. Nothing like this breezy look for a day time lunch with the girls or on any easy outing.