The new year signals the resurgence of new adventures and experiments, and that applies to the fashion industry too – which is exuded by fresh fashion trends. Here are some of the top fashion trends that are most likely to be followed the most in 2019.
2019's must-have styles is going to be all about those fresh deep dives into the spring runways and pre-fall '19 collections and a dash of the old 90s inspired style. Those tie-dye summery and floral print, perfect denim cropped jacket and skirt sets will be a pick for the hot weather. Whereas the winter wardrobe will run back to the 90s, with the high-waisted jeans and trousers, loose, long-legged and flared denims, paired with neutral crop tops, plaids and playful jackets are going to rock in 2019. So here are some of the signature looks that will rule the wardrobes through 2019.
Good old plaid on the play:
Known for its signature Burberry feel, the simple chequered fabric last showed up in 90s and is going to be a big hit this year. Be it in form of blazers, overcoats, co-ords, skirts, pants or dresses – plaid is on the go. Plaid hats, scarves, and bags too will grab the attention, but while styling plaid, it is necessary to balance the loud plaid pieces with solid block coloured basics for a put-together look.
The 60s tie-dye: 
The tie-dye styled fabrics with vibrant colours inspired from the 60s is truly is back in fash and this style just got approved by Stella. However, the 2019's take on the trend is a lot more chic and bold with ideas like matching two-piece, or a more subtle option of beach maxi dress.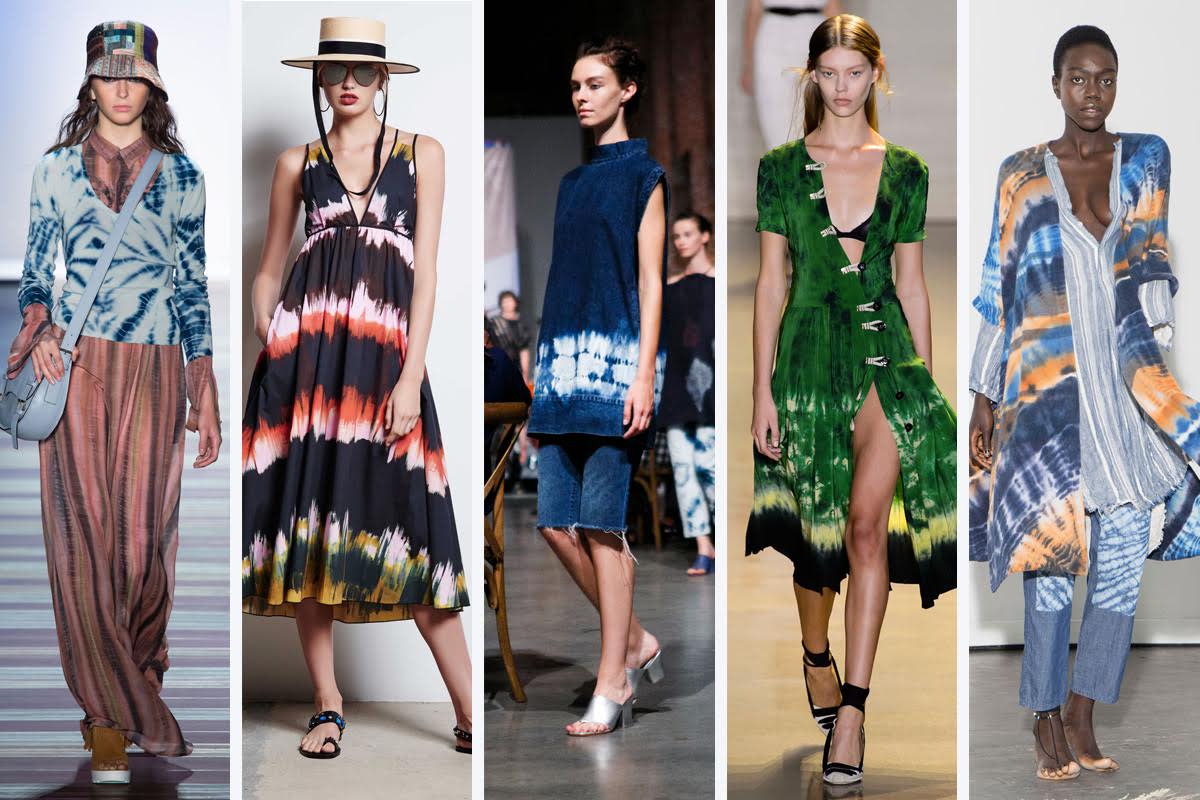 Square toes: 
It won't be wrong to say that 2019 is going to be about 90s revival in many ways. We saw slip dresses, satin skirts, fluffy accessories and, yes, even frosted lip shades making a come back last year; and now the square toes footwear dope is hitting back to the streets. So go trendy with the 90s satin pumps, flats, high heeled boots with square toes – it is all in renaissance.
About India, sarees with a variety of stories behind each design, famous-the mini, bodysuit basics, Indian fusion festive wear, cycling shorts, racer tanks, sage green, neons, prairie dress, fringed accessories, etc. are undoubtedly to add a frenzy in the fashion world. For men, the menswear got a big push this year, from color-blocked suits to summer suits to gender-neutral dressing and formals to men's wear, tend to stay strong in 2019 too.