Hailing from India's Haryana, Manushi Chhillar has won the Miss World 2017 beauty pageant to become the 6th Indian to be crowned as Miss World. The last title received by India was 17-years ago by Bollywood-Hollywood star Priyanka Chopra.
India's Manushi Chhillar won the coveted 'Miss World 2017' title at a glittering event, ending 17 years of drought for India at the international pageant, on Saturday. With this, the Haryana girl has now become the sixth Indian to win the title and the first since Priyanka Chopra won the crown in 2000. Manushi was honoured with the prestigious beauty title after being chosen from among 108 international beauty contestants from across the globe. As a matter of fact, the new Miss World has been awarded as Femina Miss India 2017, too – so this is her second prestigious crown this year.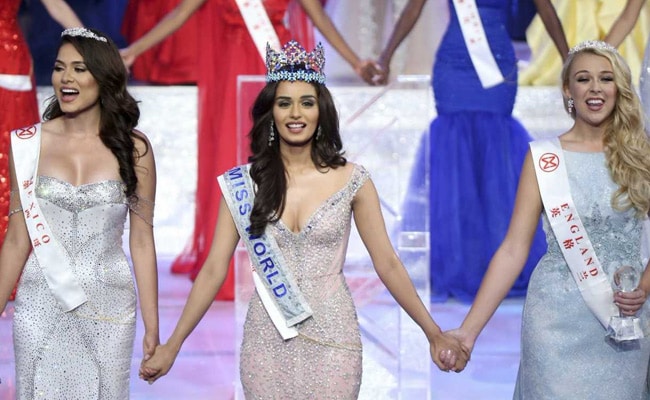 Miss World contest isn't just about beauty, it is about an individual as a whole person – and while there is no doubt that Manushi is exceptionally beautiful, she proved herself to be witty and soulful at the same time. So far only six Indian ladies have made it to the crown –  Reita Faria was the first Indian woman to claim the title back in 1966, followed by Aishwarya Rai Bachchan in 1994, Diana Haydon in 1997, Yukta Mookhey in 1999 and Ms Chopra in 2000. And Manushi is the sixth; while her success is way beyond imagination, let's know a little about her.
Manushi, 21, comes from a doctor family and she herself is a medical aspirant who has studied at the St Thomas School in Delhi and Bhagat Phool Singh Government Medical College for Women in Sonepat and says to become a cardiac surgeon. So the Miss World is a would-be doctor too; not just that, Manushi is also a poet, a painter, an actor, to a trained classical dancer. Manushi also says that her mission is to spread a poet, a painter, an actor, to a trained classical dancer.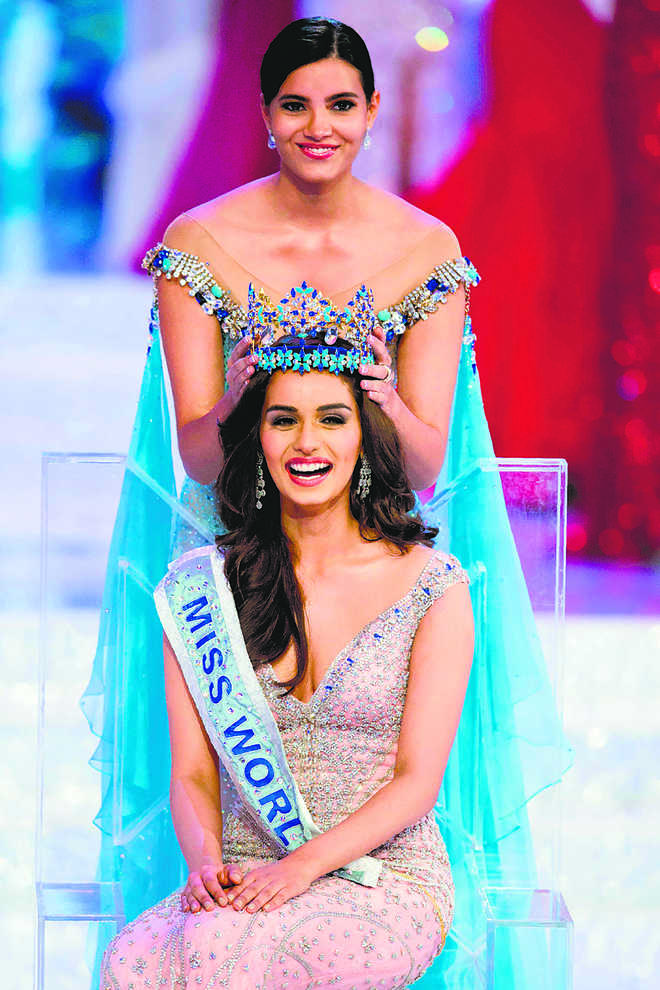 Among the top three contenders in final round, what exactly made the judges pick Manushi over Miss Mexico Andrea Meza and Stephanie Hill from England was her hearty answer. In the final round, the judged posed a question at her: "Which profession deserves the highest salary and why?". Replying to that, Manushi said, "I think a mother is of the highest respect. I don't think it's just about cash but love and respect she gives to someone. She is the biggest inspiration in my life. Mother should get highest salary and respect." That is what got the crown of Miss World on Manushi's head.