Korean automaker Kia Motors made a stunning new debut in India, which has been specially made just for India – an exclusive compact electric SUV which will be ready to roll on the Indian roads by the second half of 2019, and many more launches are planned between 2019 and 2021.
On Wednesday, at the Auto Expo 2018, Korean Kia Motors unveiled its concept compact SUV which has been made "specially for India". Kia Motors claims that the SP concept based car has been designed and developed in a way that they will be perfectly suitable for Indian market and Indian roads. During the debut at Auto Expo, Kia Motors Corporation President and CEO Han-Koo Park said that the SP Concept SUV will be the first of the products to be rolled out from the company's plant in Andhra Pradesh, where it has invested USD 1 billion to manufacture 300,000 units annually. The SP SUV will be joined by a compact SUV as well as an India specific compact sedan as the vehicles that will lead Kia's foray into India.
While the SUV was Kia's highlight of the unveiling at the Auto Expo, the company also showcased its entire range that is currently on sale in a variety of markets across the world. Being world's eighth largest automaker, Kia features a wide range of vehicles including SUVs, hatchbacks, MPVs, sedans and of course their first attempt a premium sedan – the Stinger GT. And now, the company is gearing up towards conquering the Indian roads with huge plans. H W Park, the global CEO of Kia Motors said, "We are here to build more than just great cars. The idea is to give it back to the Indian community as well."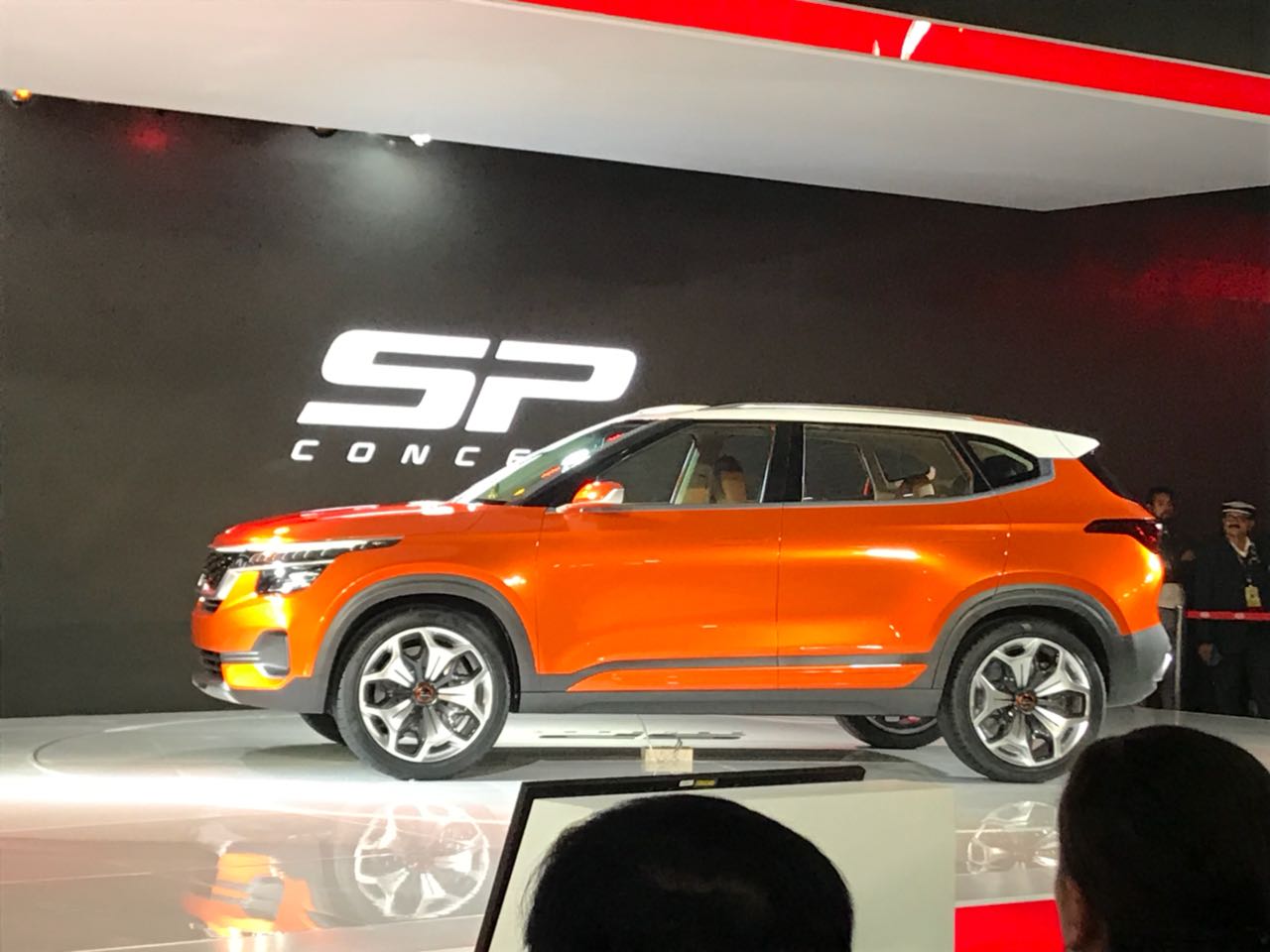 For years, there had been speculation about Kia's entry in India and Park used the Hindi maxim of "Der Aaye, Durust Aaye" implying that the brand might be late but it is fully prepared to take on the challenges of Indian auto sector. While there is already huge competition in the automobile sector in India, Kia seems to be bullish about their electrical vehicles in the country and plans to introduce 16 electric vehicles by 2025.