From innocent teen actor and singer to a wild 'twerking' controversial 'Wrecking Ball' songster – Miley Cyrus has had some hazardous fashion transformations that we can hardly keep track of. However, Miley Cyrus' looks at the Grammys 2018 ceremony were actually a medium of both the extremes. In fact, she actually looked sophisticated and polished – yes, we are still talking about Miss Cyrus.
With a black, velour jumpsuit – PVC crystal heels – hair styled with a note of classic Hollywood glamour and makeup nothing less than classy, Miley Cyrus walked in on the Grammy's 2018 red carpet to awe everyone. Later that night, again, she walked on the stage wearing a deep magenta princess ballroom gown – only to make an entry with applause from the whole stadium. The off-shoulder ballroom dress by Zac Posen, which seemed to be made of a thousand layers of glorious, glorious tulle was quite literally a bliss to watch. Cyrus' deeply side-parted, waved blonde hair and minimal makeup was understated compared to the gown, and it all worked flawlessly together. The lady in deep magenta red gown surely shows that she has come a long way from her days of twerking on stage with Robin Thicke at the 2013 VMAs.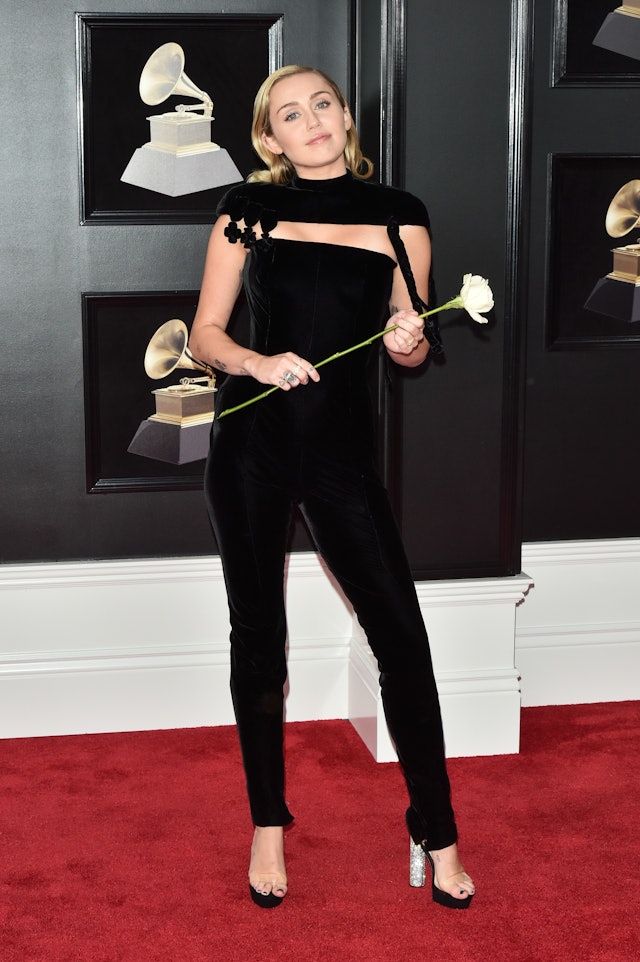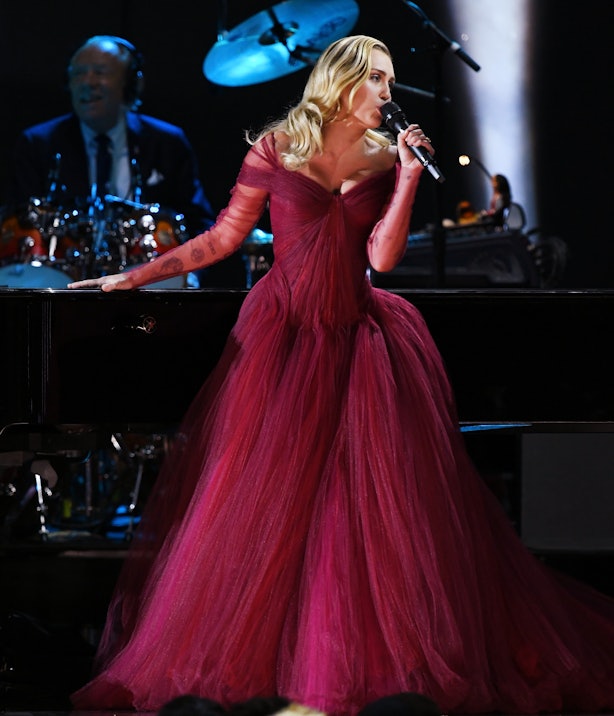 Sure, Grammys are relatively a 'buttoned-up' affair (relatively), and celebs tend to respect the red carpet by keeping it down – however, that was not quite expected from Cyrus. Everyone knows how a sweet, innocent teen-inspiration star and singer Miley Cyrus was hit with something unknown when she chopped off her hair, dye-bleached them and went all outrageous. Through metallic, barely-there jumpsuits and nude bodysuits, Cyrus has experimented with fashion on the red carpet both and the Grammys and beyond. And then suddenly, Miley entered the Grammys 2018 and she was all covered up with clothes! People would have been thankful and happy even if she just didn't stick her tongue out – so the surprise of sophistication was literally a surprise.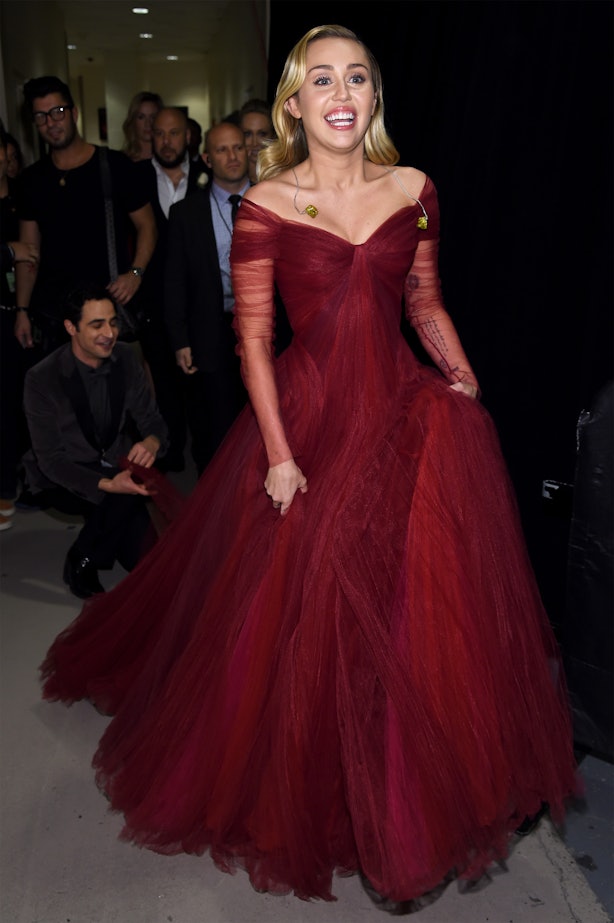 Even so surprisingly, the ballroom gown moment when Miley performed with Elton John felt pretty natural to the singer, from dressing aspects. Shifting from the airiness of skimpy leotards and Perspex dresses covered with giant buttons just at right places to cover up things – to – like a zillion layers of princess-ish tulle might not seem easy, for regular people. Cyrus is no 'regular' being. Maybe she is just experimenting with her looks, again. And if the experimenting includes a drop-dead stunning tulle gown that she was wearing, well, we aren't complaining.