Christmas is the most magical time of year and if you are one of those who simply cannot get enough of this festive season, here is the list of few hand-picked Christmas destinations across the whole world.
Ranging from traditional countryside Christmas getaways that will make you feel like you've just stepped out on the pages of a children storybook – to the glam cosmopolitan Christmas aura that feels like a Hollywood movie, there is something for everyone. For a true Christmas experience that will be an unforgettable trip, I suggest you to pick one of the towns with traditional Christmas vibes. Those little town squares lit with sparkling string lights, Christmas carols and tails, snow-capped roofs of cosy cottages, horse-driven carriages and the warm smiling faces of handful of country people. So here are ultimate Christmas getaways.
Rovaniemi – Lapland, Finland
It is the Christmas headquarter for the Finnish – Rovaniemi, Lapland. You can make gingerbread cookies with Mrs. Claus, be a part of the 'Elf School' and learn Christmas calligraphy, traditional quilling and much more. And the snowy picturesque landscapes, traditional Christmas trees and sled-led reindeer safari and a truly frosty experience are defaults when you are in Lapland. If you are lucky, you might as well get to enjoy the magical northern lights – isn't it all just too dreamy to be real!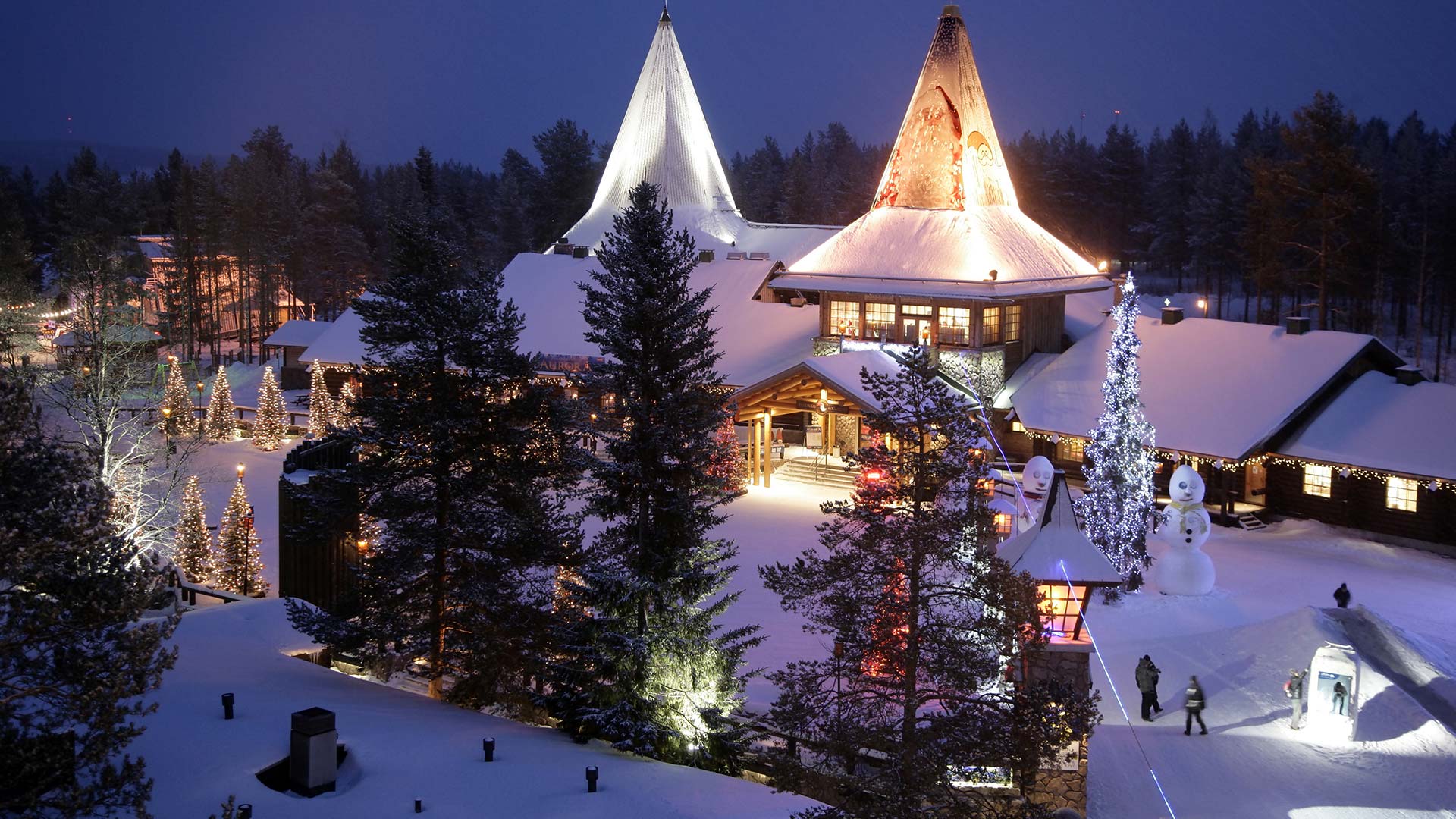 Dublin, Ireland
There is something fanatic and live about the staunchly Catholic Irish people who enliven the festive season with their humour and craic flows. The famous 12-day long Dublin Christmas market, cheesy pantos, Christmas lights, ice skating, and markets and seasonal cheer in Temple Bar – everything is festive. Dublin, is undoubtedly the best Irish Christmas getaway you can imagine of.
Strasbourg, France
If you simply cannot get enough from one place, look nowhere beyond Strasbourg this Christmas. With a series of themed Christmas villages, Strasbourg turns into a wonderland that has best of not just two – but a number of worlds. Whether it is the farm-fresh foie themed Village of Alsace Farmhouse or the traditional Christmas with the smell of freshly-baked biscuits and mulled wine at a nearby Village of Bredle; it is all a-m-a-z-i-n-g.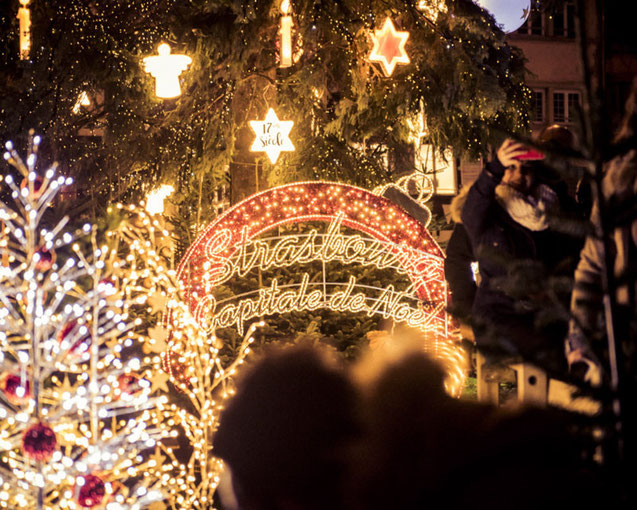 Santa Claus, Indiana
Yes, there is a place called Santa Claus in Indiana, that is. In the town of just about 2500 people, you can roast chestnuts over a bon-fire in the Santa's Candy castle, gobble up untold loads of desserts in the namesake of International Fruitcake-Eating Competition, or take a ride on LED-light adventures that pictures the story of Rudolph the Red-Nosed Reindeer. Or just sit back and enjoy the Crazy-Christmas at Santa Claus.
New York City, USA
If you are into the glam-side of Christmas with the electrically energetic vibe of a mega-cosmopolitan city, New York is your pick. The very-popular 69-100 feet Norway spruce tree glittered up with 30,000 lights attached to 5 miles of wiring and topped off with a 550-pound star – New York calls for a grandiose Christmas celebration.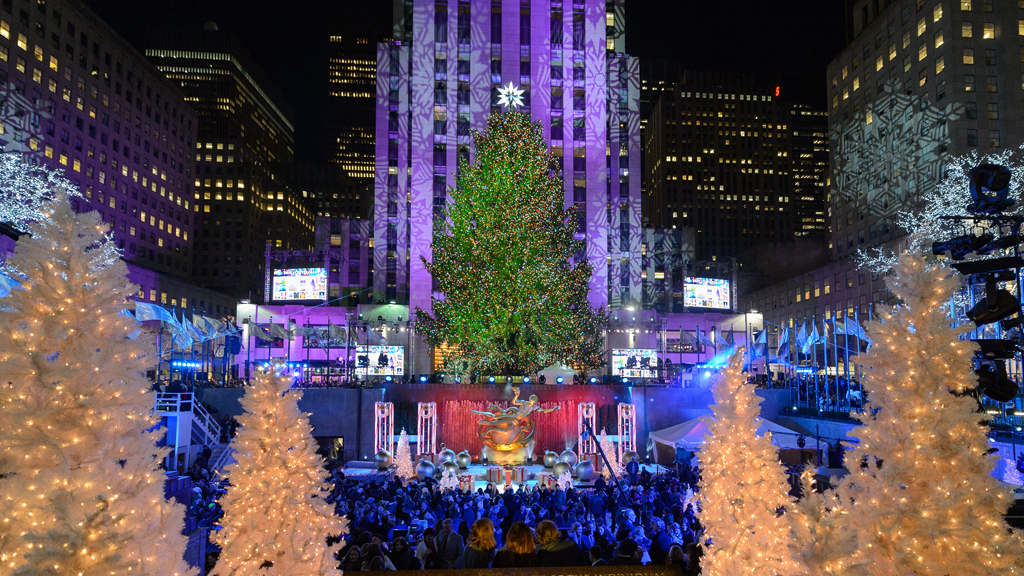 Vatican City
The tiny independent country surrounded with Roman cities, Vatican City is the heart of Christianity and it is the headquarter of Roman Catholics. Imagine spending Christmas at St Peter's Church – world's second largest Christian church! It needs no description whatsoever.
Zurich, Switzerland
Chocolates. Zurich instantly reminds us of chocolates. But it is way beyond that – mountains, snow, Christmas-themed city strolls, those all-singing huge Christmas trees, Christmas markets filled with oodles of Swiss goodness, fairy light covered streets, the mesmerising carol – it just gives goose bumps.
North Pole, Alaska
This is possibly the most obvious inclusion in this list because North Pole is all about Santa Claus and it is always Christmas with holiday decorations up 365 days of the year. But it just gets extra special in Christmas with annual North Pole Christmas in Ice Contest, town's beautiful candle-lighting ceremony and a winter ice park. Then there is the Santa Claus House, with its eponymous resident, welcomes visitors all year, but you get a chance to send out holiday postcards to your loved ones with a postmark from North Pole, Alaska – Santa's home.
That's just a few of most magical Christmas destinations, but there are millions of other places to just devour into, and every single place has its own uniqueness so just enjoy. And, a very merry Christmas dear ones.