Priyanka Chopra aka Pee Cee and her lover and let's just say fiance, Nick Jonas have officially declared their engagement with an official 'roka' ceremony in Mumbai today and are finally about to tie a knot and the word has gone round the world.
The speculations begun when Priyanka Chopra and Nick Jonas stepped out with all their family members in Mumbai on Thursday, hinting that something is up and that they are almost about to declare their relationship as break the rumors soon. Priyanka's residence in Mumbai was being beautifully decorated last night and clarifying about the arrangements for the big event. And all the rumours can now be sealed officially true as Priyanka and Jonas threw an official engagement bask aka 'roka' party today in the evening.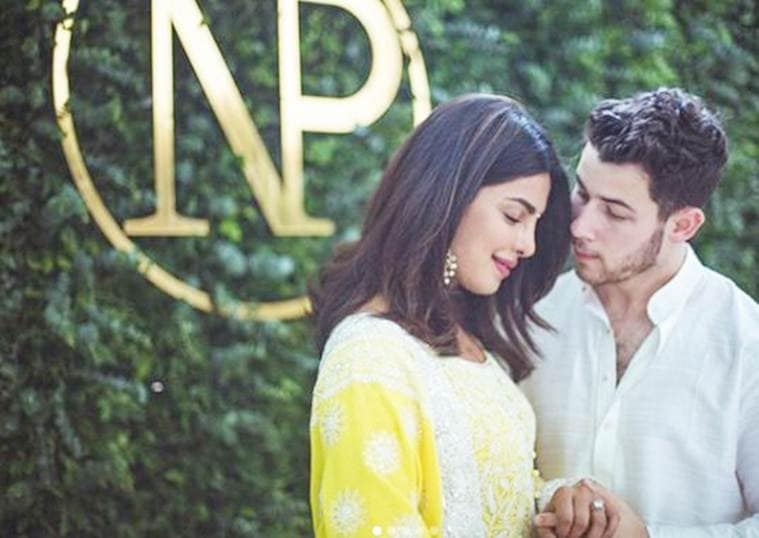 According to the news earlier, Tiffany & Co., a Jeweller closed his store to help Nick buy a ring for Priyanka. Priyanka is seen wearing the ring and it is suspected that they are already betrothed during the last month on Pee Cee's birthday, but she has kept it private. The ring is said to be costing around $300,000 and made up of a five carat diamond from a picture of Priyanka on Instagram page of an actress.  He met her cousin Parineeti Chopra at Goa during a sojourn. Also, Nick made an appearance at the engagement bash of Akash Ambani and Shloka Mehta.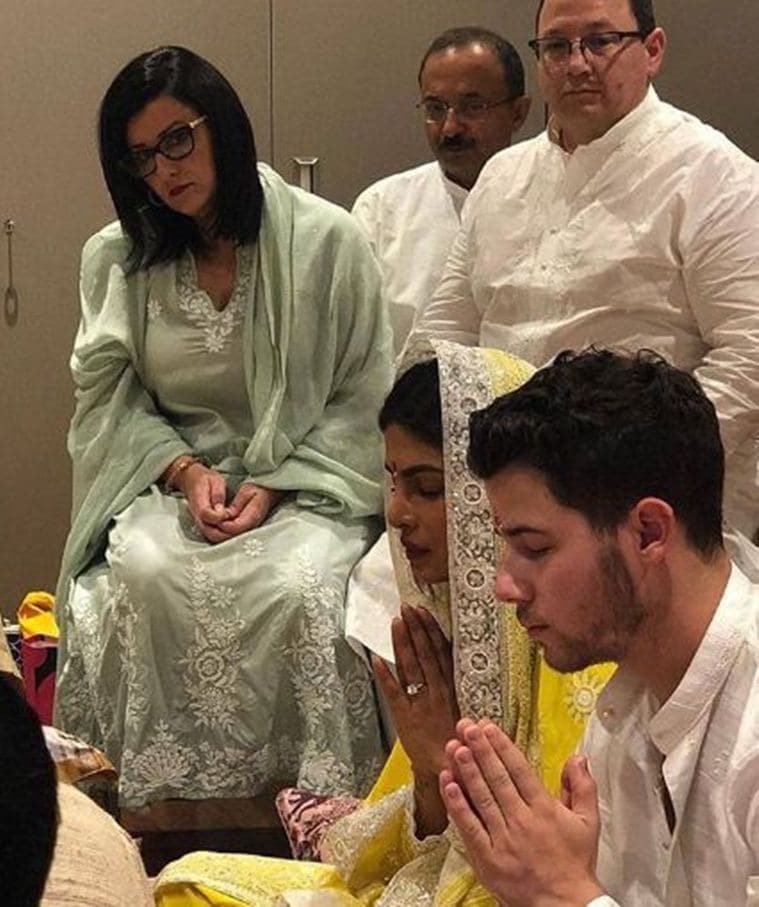 Priyanka and Nick have been in the news since last year after she became famous for "Quantico". They even attended the Met Gala 2017 together. Earlier she denied the news of their affair and ignored the questions related to their relationship. But love can never hide from the world, and so their PDA was seen all over the social media and without them making any announcements, everyone understood what kind of relationship they shared. Not only there are rumors about their engagement being held today, but they're are expected to tie a knot by the end of next month itself when Nick turns 26. For today, all her family members have arrived to her residence for the official engagement of the couple.