Want to buy a fancy car? A BMW Z8 luxury convertible once owned by Apple co-founder Steve Jobs is being auctioned at Sotheby's in New York next month; and the car actually comes with the hated Motorola flip phone. You can own it too, just keep about $4,00,000 or more ready.
Apple co-founder Steve Jobs was seldom seen in a boring car. He owned a Porsche 928 in the 1980s, which supposedly helped inspire the design of the Macintosh 128k, and later in life used a California legal loophole to stay out of having license plates on his string of AMG Mercedes-Benzes. He liked speed and he liked flash, which explains why he had a BMW Z8 in the early 2000s. If you're rich enough, you can own it too.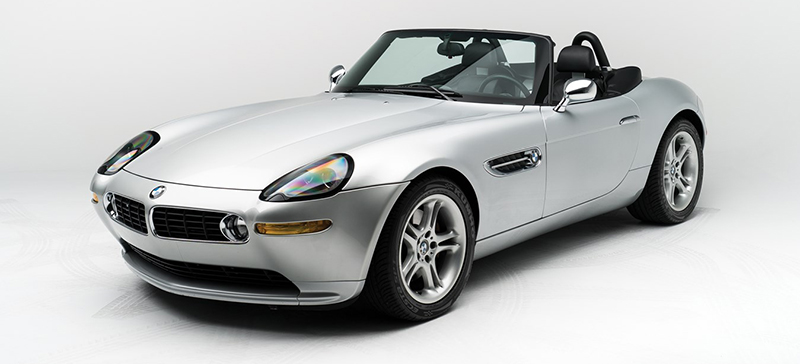 According to the listing, Jobs bought the car new in 2000 and drove it regularly, but today it has just 15,200 miles on the clock. He was apparently convinced to buy it over one of his regular Mercedes SLs by Oracle CEO Larry Ellison, "who enthused to Jobs that the car was a paragon of modern automotive engineering and ergonomics, reflective of Steve's own products and psyche." I have been sold cars the exact same way. (It should be noted Jobs was a fan of BMW motorcycles too.) Jobs' ownership is documented through several service invoices accompanying the car, as well as a copy of a California registration or so-called "pink slip" in his name and at his personal residence, according to the listing.
The Z8 itself is a rather interesting and objectively gorgeous machine. Inspired by the classic BMW 507 sports car of the 1950s, it was designed by Henrik Fisker to be BMW's halo car in the four years it was made between 1999 and 2003. Considering that the Z8 is a pretty rare machine—less than 6,000 were built, which somewhat helped its eye-popping $128,000 price tag when new, and that it was owned by Mr Jobs – the prices will be pretty high. Although Jobs sold the Z8 in 2003, and it's currently on its fourth owner, it still bears the "JOBS Z8″ on the license plate.
Oh and the deal also includes one thing Jobs did not like: the BMW-branded Motorola flip phone that came with the Z8. The listing says he hated that particular device, despite it being a pretty ubiquitous phone of that era. Perhaps it helped inspire him to make something better – the iPhone. Let's hope both these items get a good new home.