Dozens of people came together on Saturday to honour the victims of Portland MAX train stabbing incident – a recent college graduate and an Army veteran who were fatally stabbed on a Portland commuter train while they stood up and tried to stop a man who was ranting hate speech at two women on train.
On May 26, a man named Jeremy Joseph Christian, 35, got on the Metropolitan Area Express (MAX) light-rail train and started yelling what "would best be characterized as hate speech toward a variety of ethnicities and religions" at two women. Seeing this, three men on-board stood up and tried to stop Christian but they were all attacked by Christian with a knife after they intervened the hater. Of the three men, two died and one is seriously stabbed and injured and is struggling for life.
Ricky John Best, 53, was an army veteran who has always worked hard and has always tried to help everyone around him and as a military man, has always had a heart for public service. Best once told in an interview with The Oregonian back in 2014, "I can't stand by and do nothing". He was on the same train on the fateful day and tried to calm Christian as he was screaming about his First Amendment rights and his rights as a taxpayer but he was stabbed and was killed at the scene.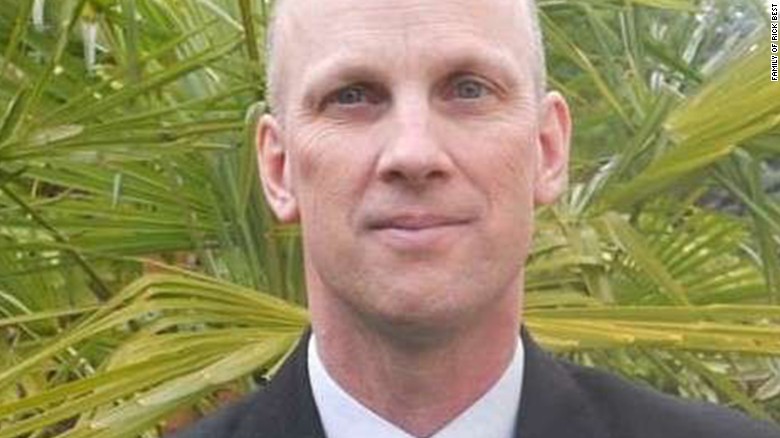 Ricky John Best
Taliesin Myrddin Namkai Meche, 23, had just passed out from college and was a man with bright future who was just starting his career. He was a compassionate young man with many plans and had lived his life cheerfully. Meche asked the stabber that he will have to leave the train and stop hate speech but he too was stabbed fatally, covered in his own blood, Meche struggled for life but passed away in hospital. But his final words were about love, as he was being carried away on a stretcher, Ms Macy remembered Mr Namkai-Meche saying: "Tell everyone on this train I love them.". He will always be remembered as a hero.
Taliesin Myrddin Namkai Meche
The third victim, Micah Fletcher, 21, is still being treated in a hospital with serious injuries and he the knife stab missed his jugular by 1 millimeter. But he is now doing fine and he recently posted a poem on his personal Facebook page Saturday evening:
"I, am alive,
. I spat in the eye of hate and lived.
This is what we must do for one another
We must live for one another
We must fight for one another
We must die in the name of freedom if we have to.
Luckily it's not my turn today"
Micah Fletcher is in the hospital recovering according to his mom after being stabbed for standing up for 2 young Muslim girls. #LiveOnK2 pic.twitter.com/NTVNVwIwm8

— Kellee Azar (@KelleeAzar) May 28, 2017
These three men are the purest form of real life heroism and that love is stronger than hate and that there are still people who will stand for others. The two women are still alive because of these three men, the three heroes of Portland train stabbing incident.