The worldwide popular internet-based messaging application Whatsapp has finally (almost!) launched its much awaited peer-to-peer payment feature that will let users make payments via a Universal Payment Interface (UPI) system.
Whatsapp has evolved a lot since its inception – become globally popular for its text chatting it added media sharing option, then free voice and video calls and a feature dedicated to business accounts; the messenger app is simply unstoppable. Whatsapp is now gearing up to add a new feature called Whatsapp Payments, which will let its users make payments through the chatting app's platform. The feature is already available on Whatsapp Beta for Android and iOS, indicating an imminent launch for all. In the beta version, Whatsapp is currently showing the payment features and list of partner banks. For India, the list of banks include Axis Bank, HDFC Bank, ICIC Bank, and State Bank of India, Airtel's Payments Bank and many more.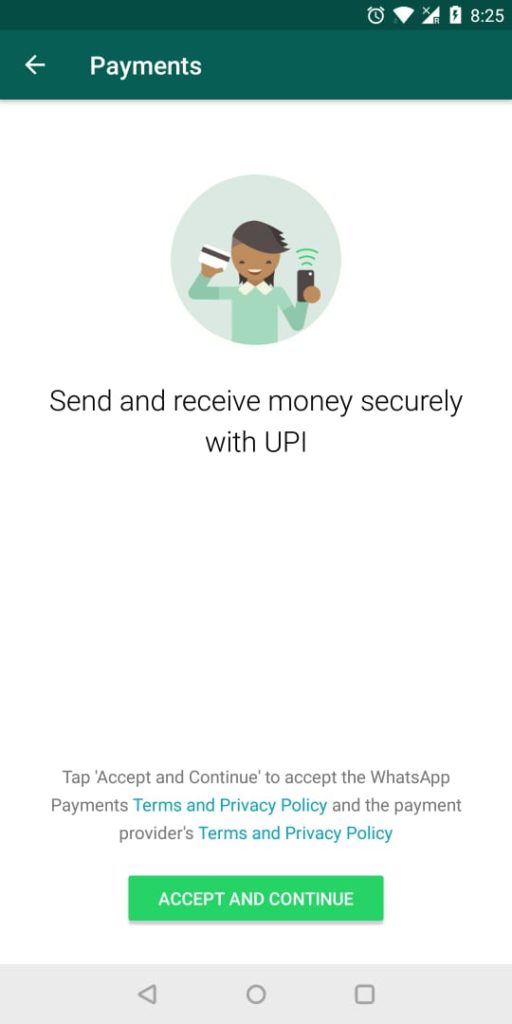 Image source: Gizmodo Times
The payment feature in Whatsapp Beta still isn't able to make payments, and it is just a list of banks as of now – but it will soon be making payments using Unified Payments Interface (UPI). Once launched for mainstream Whatsapp users, the new 'Payments' feature can be accessed from the chat window and under the attachments menu. Upon clicking on the 'Payments' option, the users will require to like their UPI. For users who don't have a UPI account will require to head to an UPI app or bank's website respectively. Whatsapp isn't allowing users to directly link their bank accounts with the feature, instead, if you have an account with any of the banks listed you can create a UPI login ID and you will be able to start using the payment method.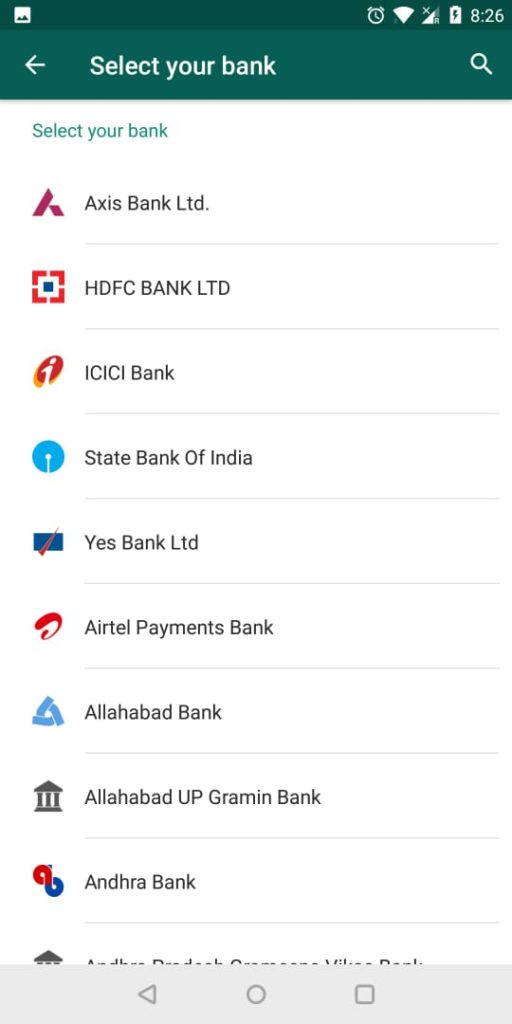 Image source: Gizmodo Times
While Whatsapp Payments is still in beta testing stage, if introduced, it will be one of the easiest way for users to make and receive digital payments. The feature itself might end up boosting the growth in number of Whatsapp users – making it usable not just for fun, but more for business too. There are already a ton of applications having UPI payment options integrated – like Truecaller, Hike, Paytm and Google's standalone app Tez. So Whatsapp Payments might be a little late in the UPI payment market in India, but with over 200 million users in India and billions globally – the company has little to worry about the new feature's success.